Miscalculation of Available Green Card Visas Leads to Bad News for Many Foreign Professionals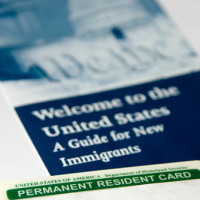 Earlier this year, we reported on the massive lottery being held to distribute the limited number of H-1B visas. Now, skilled professionals attempting to remain in the United States legally have been dealt another blow. Thousands of foreign nationals, most in the US on a temporary H-1B visa, were notified in early September that they would be permitted to apply for green card visas. Many of these individuals had been in the process of applying for a green card for years, and were thrilled to receive this news. However, by September 25, 2015, the State Department announced that most of these applicants would not, in fact, be permitted to apply after all, and would again have to rely on receiving one of the limited number of H-1B visas in order to remain in the country.
The State Department explained the rescinded offers as being due to a miscalculation of how many green card visas were still available under the current year's quota. Evidently, the State Department and Homeland Security failed to adequately communicate regarding the remaining number of green card visas, an error which Homeland Security did not realize until the State Department published a bulletin on September 9 inviting thousands of visa holders to apply for green cards. In addition to the massive disappointment to thousands of individuals trying to legally remain in the country, the error also serves as a setback to President Obama's intended reform of the green card application process.
Frustrated foreign nationals who were thwarted in filing a formal visa application have joined together in filing a federal lawsuit against the administration. They claim that encouraging them to file formal applications for green card visas led them each to spend thousands of dollars on attorneys' fees, document translation, and obtaining requisite medical tests. Some green card hopefuls who were relying on the green card visa after being denied a temporary work visa earlier in the year are scrambling to find a way to remain in the country.
If you are in search of an experienced, skillful New York immigration attorney to assist you with your visa application or with obtaining permanent citizenship, contact the Queens offices of Gladstein & Messinger P.C. for a consultation, at 718-793-7800.