USCIS Unveils Plan to Reduce Immigration Wait Times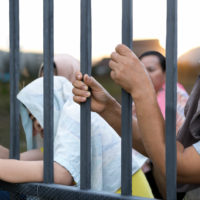 There has been precious little good news lately on immigration issues. The federal administration's inhumane detention of migrants is ongoing, the State Department is invading the privacy of visa applicants, and that New York law that would allow undocumented aliens to obtain drivers licenses is now being challenged in court by administrative officials upstate. Thankfully, we do have something to be optimistic about: U.S. Citizenship and Immigration Services (USCIS) is finally taking steps to reduce the massive wait times associated with legal immigration. Continue reading for more about the USCIS plan and the potential implications, and contact a dedicated Queens immigration attorney for help in your immigration case.
Administrative backlog leaves thousands in immigration limbo
USCIS has notoriously long wait times. Visa, green card, and citizenship applicants can be stuck waiting for months or even years for a decision to be rendered, leaving them in legal limbo unsure of their immigration status. Applications for naturalization right now take an average of over 10 months to process, while applications to register permanent residence or adjust status take on average 11 months, and applications for work authorizations take on average over four months. In particularly busy areas such as St. Paul, Minnesota, applicants can wait as long as two years for a citizenship application to be processed. Work visa or naturalization delays can leave families struggling on limited income or paralyzed by fear of deportation while they attempt to follow the proper legal processes.
The problem has been exacerbated under the current federal administration: The average case processing time for all application types increased 46% since 2016. There has not been a corresponding rise in the number of applications. For example, processing times increased by 19% from 2017 to 2018, even though the number of new applications actually decreased by 17%. This has been occurring even as USCIS has raised its application fees.
Last month, the U.S. Government Accountability Office (GAO) determined to look into the issue this year, and it appears that USCIS has decided to take some preemptive steps to alleviate this growing crisis.
USCIS to transfer citizenship paperwork from busy offices
USCIS announced a plan to deal with at least part of the problem. For applications for permanent residency (green cards) or U.S. citizenship, USCIS will now be transferring cases out of overburdened offices and into offices with less of a backlog. Applicants in cities like St. Paul or Miami can hope to see reduced wait times, although applicants in less-burdened cities like Cleveland may see increased wait times from the current average of four months. Applicants in New York will likely benefit from the shift in policy: Applications for new citizenship in the New York metro area currently take an average of 11 months but are known to take as long as two years according to data from Boundless Immigration. Whether this new policy will reduce the overall backlog remains to be seen, but the fact that USCIS is even making the effort is worth celebrating in the current climate.
Call New York Immigration Attorneys Gladstein & Messinger
If you have questions or concerns about your citizenship or visa status, contact the dedicated and experienced Queens immigration lawyers at Gladstein & Messinger at 718-793-7800 or toll-free at 800-339-0535.