State Department Now Requires U.S. Visa Applicants to Share Social Media Accounts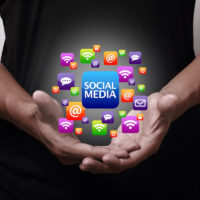 While much of the current immigration news is focused on the administration's draconian efforts to combat illegal immigration, it is important that we also pay attention to the efforts to curb legal immigration. The administration recently unveiled a new, invasive policy that critics fear will curb free speech and dissuade qualified applicants from seeking legal visas. Read on for details about the new policy and the potential implications, and contact a dedicated Queens immigration attorney for help in your immigration case.
U.S. Requiring Social Media Handles and Expanded Contact Information from Visa Applicants
The State Department is now requiring nearly all applicants for U.S. visas to submit all of their social media usernames as well as previous email addresses and phone numbers. The new rule comes as the president has pushed hard for stricter visa policies aimed at limiting the number of legal visas issued. There are limited exceptions to the purview of the new rule, including diplomatic and official visa applicants.
The State Department has approved updated versions of its immigrant and nonimmigrant visa application forms reflecting the new rule, which now asks for five years' worth of "social media identifiers," email addresses, and phone numbers. Authorities estimate that the new rule will affect approximately 14.7 million people every year, including individuals who are trying to come to the United States for work or for schooling.
The new rule marks a step up from the September 2017 policy implemented by the Homeland Security Department to monitor the social media use of all immigrants, including naturalized citizens. The State Department's official statement explains that the policy is the direct result of a memorandum issued by President Trump in 2017 demanding additional "vetting" of people coming to the U.S., and a provision of the President's executive order that aimed to block entry to the U.S. from various Muslim-majority countries. That memo included proposed vetting requirements.
The Argument – Invasion of Privacy
Opponents of the new rule argue that it represents a significant invasion of privacy and will make the already-problematic immigration process even more difficult. Privacy advocates such as the American Civil Liberties Union worry that it will chill freedom of speech and association, "particularly because people will now have to wonder if what they say online will be misconstrued or misunderstood by a government official." They further argue that the policy will serve no legitimate purpose in terms of verifying applicants' identities (as claimed by the government) or security in general.
If you have questions or concerns about your citizenship or visa status, contact the skilled and passionate Queens immigration lawyers at Gladstein & Messinger at 718-793-7800 or toll-free at 800-339-0535.