IMMIGRATION – CORONAVIRUS UPDATE 5/17/2021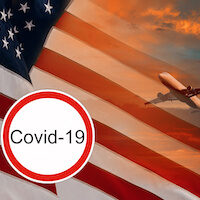 Immigration Court hearings at the New York City Immigration Courts for non-detained case are cancelled through and including 7/6/2021.   After 7/6/2021 non-detained individual hearings and master calendar hearings in limited numbers will resume.
US Citizen and Immigration Services (USCIS) has re-opened effective 6/4/2020.   Bio-metric appointments (fingerprinting) at USCIS Application Support Centers are open but many cases will not be scheduled for biometrics as old prints will be used to re-rerun biometrics.    Citizenship interviews and green card interviews are taking place but only a limited number are being scheduled each day.   Naturalization oath ceremonies are taking place at this time.
Immigration Customs Enforcement (ICE) in person check in appointments are cancelled.  Phone or email check-ins continue.
Gladstein and Messinger, queensimmigrationlaw.com, continues to operate during the coronavirus crisis.   We are here to help our current and future clients with any matter before the immigration service, USCIS, and the immigration courts.  Please call us at (718) 793-800 to see if we can help you.