Special Immigrant Juvenile Program Changes in Trump Administration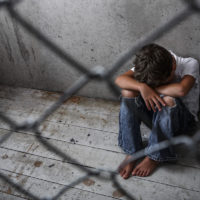 A Trump administration policy quietly implemented by former Attorney General Jeff Sessions is currently under fire for going beyond federal law. The policy, which was not established through the appropriate procedure, is denying lawful residence status to immigrant youths who fled their home countries to escape abusive environments. Several lawsuits have recently been filed to challenge the program as violative of the established federal law. Continue reading for changes in the Special Immigrant Juvenile program and the Sessions-backed policy, and contact an experienced immigration attorney with any questions.
The long-standing policy permits endangered youth to apply for lawful residency
A U.S. government program was established in 1990 that allows immigrant youths who were subject to abuse, abandonment, or neglect in their home countries to seek a court-appointed guardian and apply for a green card to stay in the country legally. The official Special Immigrant Juvenile (SIJ) program allows any immigrant youth under the age of 21 to apply for the program if they otherwise qualify. Lately, immigrants aged 18-20 who appear to qualify for SIJ status are being denied residency by the Trump administration on the grounds that they are too old for the program, despite being under 21.
Special Immigrant Juvenile Program Changes
The change in policy appears to have begun in 2017 as part of a series of guidance directives issued by former Attorney General Jeff Sessions intended to restrict the ability of young immigrants fleeing gang or domestic violence to win asylum. We discussed some of these policies in a previous post, and some have been successfully challenged in federal court. At issue here is the unilateral decision to limit the SIJ program to youths under 18 years of age, despite the existing regulations allowing immigrants up to age 21 to apply. Federal data shows that in the nine months ending in June 2018, 20 percent of the applications for the program that were decided were denied; in contrast, only four percent of decisions under the program in 2016 were denials.
U.S. Citizenship and Immigration Services defend the change in policy by claiming that they are reacting to state law, some of which do not permit state courts to issue guardianship orders if the subject is over 18. Immigration rights activists have countered saying that the federal agency does not have the right to make decisions based on state law, as states such as New York and California clearly allow guardianship orders if the immigrant is between 18 and 21 years old. The policy therefore appears to be in direct contravention of state law. Activists argue that federal law allows immigrants aged up to 21 to apply, and a change in policy across the board must be made through the appropriate regulatory channels and cannot be an arbitrary and capricious exercise of agency power.
If you are seeking asylum or other immigration benefits for yourself or a loved one, contact the knowledgeable and compassionate Queens immigration lawyers at Gladstein & Messinger at 718-793-7800 or toll-free at 800-339-0535.