Trump Administration to Stop Granting Asylum for Victims of Gang Violence, Domestic Abuse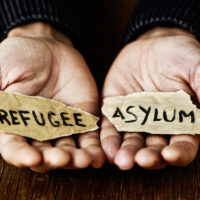 A recent immigration ruling will likely eliminate a large chunk of those eligible to seek asylum within U.S. borders. Read on to learn about the new directive, and contact a knowledgeable New York immigration lawyer to answer any questions about asylum eligibility.
Sessions changes existing policy which allowed those in danger of severe violence to seek asylum
Attorney General Jeff Sessions recently announced a new directive aimed at limiting the class of people eligible to seek asylum in the U.S. Under previous policy, U.S. courts were willing to grant asylum to those facing credible fear of violence in their home countries, including based on threat of gang violence or domestic abuse–the "private sphere" as opposed to state-sponsored or "public" persecution. In a ruling overturning a Board of Immigration Appeals decision that granted asylum to an El Salvadorian woman who had fled her husband, Sessions stated that immigration judges should ignore these sorts of threats as grounds for asylum. Sessions ruled that such claims fall outside of the traditional categories for asylum: persecution based on "race, religion, nationality, membership in a particular social group, or political opinion." He explained that membership in a "particular social group" should not be interpreted so broadly: "The mere fact that a country may have problems effectively policing certain crimes — such as domestic violence or gang violence — or that certain populations are more likely to be victims of crime, cannot itself establish an asylum claim."
Sessions claims the move seeks to end fraud and overreliance on the U.S. immigration system
In a speech given the same day as the ruling, Sessions emphasized his intent to "end the lawlessness that now exists in our immigration system," exacerbated by the rise in the number of "credible fear" claims. Following a 2014 BIA decision permitting asylum based on domestic abuse or other "private" threats of violence such as from gangs, there was a large increase in the number of asylum petitions, particularly from several Latin American countries where violent crime has been on the rise. Sessions asserted that "the vast majority of the current asylum claims are not valid," and, moreover, that "[a]sylum was never meant to alleviate all problems–even all serious problems–that people face every day all over the world."
Thousands of asylum-seekers fearing violence are affected by the decision
Critics claim that this decision will leave tens of thousands of asylum-seekers with no safe haven despite facing a very real threat of violence back home. They further argue that the decision is disproportionately harmful to women and other at-risk social groups. Sen. Richard Blumenthal, for example, emphatically stated that the "shameful decision by the Attorney General slams the door in the face of women fleeing brutal violence, LGBT refugees fleeing persecution, and thousands of others seeking safety in the United States." He added: "Attorney General Sessions: their blood is on your hands."
If you are seeking asylum for yourself or a loved one, contact the passionate and experienced Queens immigration lawyers at Gladstein & Messinger at 718-793-7800 or toll-free at 800-339-0535.