What is PERM? Applying for a Green Card Through Your Employer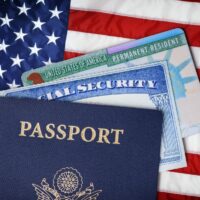 If you have an employer in the United States, you may be able to get your lawful permanent residence status (green card) through that employer. Several common forms of green card sponsorship through employment begin with PERM labor certification. Continue reading to learn about PERM labor certification and the steps necessary to obtain permanent residence status, and contact a dedicated New York immigration lawyer for help with any green card, citizenship, visa, or other immigration status issues.
What is a PERM?
In order to hire a foreign worker on a permanent basis, an employer must generally obtain a permanent labor certification from the U.S. Department of Labor (DOL). This labor certification is generally the first step in the sponsorship process. Typically, the employer must obtain a labor certification from the DOL's Employment and Training Administration before submitting an immigration petition to the Department of Homeland Security's U.S. Citizenship and Immigration Services (USCIS). Permanent labor certification can be obtained through the DOL's Program Electronic Review Management (PERM) process.
The PERM Labor Certification Process
PERM labor certification generally includes two major steps:
1. Labor Market Test. The employer must show that there are not sufficient willing, available, and qualified workers already in the U.S. who can do the job for the prevailing wage. The employer must undergo a process to test the U.S. labor market and see if there are willing and able workers available in the U.S. The employer must undergo recruitment, including by advertising the position and reviewing resumes for at least 30 days (but not more than 180 days), before filing an application. The employer must document recruitment efforts.
2. Prevailing Wage Determination. The employer must demonstrate that hiring a foreign worker will not affect the wages and working conditions of similarly-situated U.S. workers. Specifically, the employer must obtain a prevailing wage determination from the State Workforce Agency (SWA) before filing the PERM application and must offer at least the prevailing wage rate as determined by the SWA.
Which Types of Immigration Require Labor Certification?
Several types of immigration petitions require labor certification before being accepted. Specifically, the following petitions require labor certification:
EB-2 (Second Preference Employment-Based Immigration) involving professionals with advanced degrees or exceptional abilities
EB-3 (Third Preference Employment-Based Immigration) involving professionals with a bachelor's degree, skilled workers with two or more years of experience, and unskilled workers
Immigration petitions in categories EB-1 (applicants with high-level skills in the sciences, arts, education, business, or athletics), EB-5 (commercial investors), and EB-2 if the applicant obtains a National Interest Waiver do not require labor certification.
Speak with a knowledgeable New York immigration lawyer to discuss your circumstances, status, and how best to approach applying for lawful permanent status individually or with the help of your employer.
If you are seeking citizenship or permanent residence status for yourself or a loved one, contact the knowledgeable and compassionate Queens immigration lawyers Gladstein & Messinger at 718-793-7800 or toll-free at 800-339-0535.