Visa Program for Crime Victims Introduced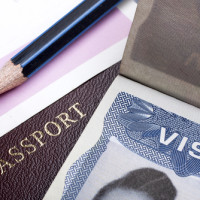 New York City Mayor Bill de Blasio has recently announced a new program which will allow the New York Commission on Human Rights to issue visa certifications to undocumented immigrants who have been victims of a crime. The anti-discrimination agency will be the nation's first such agency with the authority to grant these certifications, and the fifth agency in the city with this authority.
New York serves as home to some 535,000 undocumented immigrants, according to New York City Hall. Due to fears of deportation, crimes committed against these undocumented individuals often go unreported. Mayor de Blasio introduced the program in an effort to protect these residents and their communities. De Blasio stated, "[w]e must stand up for the rights of all our brothers and sisters, and make our city safer by encouraging collaboration and engendering trust between police and community." The Commission on Human Rights is a civil law enforcement agency with the power to investigate crimes such as sexual assault, extortion, tenant harassment, domestic violence, and human trafficking. The Office of the Mayor hoped that the Commission would be seen as a safe place for undocumented immigrants to come to report such crimes, and in a good position to identify eligible candidates for these visa authorizations for crime victims.
The Commission on Human Rights has been authorized to provide certifications for both U and T visas. U visas are intended for victims of crime in the U.S. who can provide U.S. Citizenship and Immigration Services with a certification from an authorized agency stating that the applicant has been a victim of a crime and is participating in the criminal investigation. U visas will provide successful applicants with a visa allowing them to remain in the country for up to four years, as well as a work permit. T visas are intended for individuals who were trafficked into the U.S. T visas allow recipients to remain in the country for up to three years, and also offers a path to lawful permanent residence.
If you are facing an immigration-related legal issue in New York or need assistance with a visa application or application for U.S. citizenship, contact the knowledgeable Queens immigration law attorneys at Gladstein & Messinger for a consultation on your case, at 718-793-7800.