Visa Application Company that Did Not Employ Lawyers Shut Down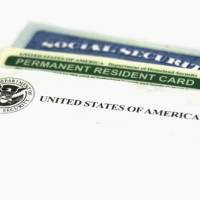 A local visa services company has been shut down for practicing law without a license. Entertainment Visa Consultant Co., a New York City-based organization, held itself out as a way for foreign entertainers to apply for and receive temporary work visas, and, according to an investigation conducted by the Attorney General of New York, the organization was working with hundreds of these applicants. However, the company did not make it clear to its clients that it did not employ any lawyers. Under the law, companies that offer immigration-related services but do not employ any attorneys are only permitted to provide services of a clerical nature, such as translation and mailing of documents, unless the company has received accreditation from the federal Board of Immigration Appeals. Entertainment Visa did not have that accreditation. Due to the sensitive nature of the work they do, companies providing immigration services are also required to provide contracts providing certain information and cancellation rights, and to maintain a surety bond, to make sure they are adequately funded in the event that they make an error during the application process. Entertainment Visa did not have appropriate contracts, nor were they bonded.
The company has been ordered to cease operations immediately and has been fined $20,000 by the Attorney General. The company must also notify all of its clients that they must find alternate assistance with their visa applications, which might already be in progress, or might even end up being submitted late due to this delay. This is an unfortunate lesson in how easy it can be to take advantage of an individual coming from a foreign country, looking for an affordable way to get help in navigating the visa or citizenship application process.
Without knowing the rules of the system or being very familiar with the cultural norms, it can be difficult to tell which organizations are legitimate and law-abiding, and which are not. While it may seem like your best option is the least expensive choice you can find, these organizations can leave you in a worse position than if you had made the application on your own. Hiring an immigration attorney who is admitted to practice in federal courts and the State of New York, will ensure that you receive the most knowledgeable, reliable assistance possible in making your visa or permanent residence application.
For assistance with any U.S. visa, permanent residence, or citizenship application, contact the Queens immigration attorneys at Gladstein & Messinger for a consultation at 718-793-7800.