USCIS Publishes New Rule Governing Students in STEM Fields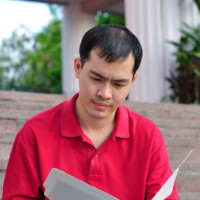 On March 11, 2016, the Department of Homeland Security published a new rule governing additional training for foreign students in science, technology, engineering, and math—so-called "STEM" fields. The changes to the existing optional professional training (OPT) program include a lengthening of the extension granted to a student to complete additional training, an extended unemployment period, and additional requirements in the detail included in the training plan that students should present in order to receive the extension.
The newly-introduced rule replaces the rule that was struck down by a federal judge in August of 2015, after it was determined that the rule, introduced in 2008, had been published prematurely. Fortunately, the new rule should prove more beneficial than its former iteration to those wishing to extend their training. The new STEM OPT extension participation criteria and changes include the following:
The extension is available to F-1 student visa holders who have finished their program of study and are participating in a post-completion OPT
Students must have earned a degree from an accredited US school, earned within the last decade, in the same STEM field in which they currently work.
The student must work at least 20 hours a week for their employer, and that employer must participate in the E-Verify program.
The employer must develop formal training and evaluation programs for STEM OPT participants, including a list of identified goals for the training, an explanation of how the program will guide the participant to achieving those goals, and how the participant will be evaluated and supervised.
The list of degrees and fields of study eligible for participation in the STEM OPT program will be published on the DHS website and regularly updated as needs change.
Students are now allowed a period of 150 days of unemployment during an OPT period, with 90 unemployed days permitted during the initial year of post-completion OPT, and 60 days during the STEM OPT extension.
Students who had previously submitted an application under the previous version of the rule are discouraged from withdrawing their OPT application and resubmitting an application after May 10, due to the complex rules regarding deadlines to file that apply to applications for extensions. Instead, those who submitted applications for 17-month extensions whose applications are still pending on May 10 will be permitted to amend their application to comply with the new requirements, in order to receive a 24-month extension. The changes to the STEM OPT rule are fairly complex, and those with questions about the status of their application or eligibility for the revised program are encouraged to speak with an immigration attorney.
For assistance in New York with questions on student visas, permanent residency applications, or applications for naturalization, contact the Queens immigration attorneys at Gladstein & Messinger for a consultation, at 718-793-7800.