USCIS Issues Informational Fliers Regarding the President's Executive Orders on Deferred Action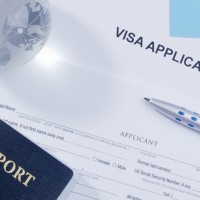 As you may be aware, on November 20th, President Obama signed executive orders to expand Deferred Action for Childhood Arrivals (DACA) and create a new program for Deferred Action for Parents of Americans and Lawful Permanent Residents, known as DAPA. The new guidelines for DACA are slated to go into effect on February 18th, and the window for DAPA applications should open in mid to late May. With deferred action, you will be able to live and work openly in the U.S. without the constant worry that you will be picked up by ICE and deported.
To help people prepare for the coming changes, the United States Citizenship and Immigration Services (USCIS) has issued a pair of fliers containing a brief overview of the programs. These one-page pamphlets can let you know at a glance whether you may be eligible under one of these programs and what the next steps to take will be. You can read or download the fliers from the USCIS website. The links below will take you to the appropriate flier:
If you are planning to apply under either of these new programs, you will want to be ready as soon as applications become available. Although many thousands of people may be helped through DACA and DAPA, many thousands will also likely be turned down because their applications are inaccurate, incomplete or untimely. Now is the time to start pulling together the documents you will need to prove your identity, family relationship and continuous presence in the U.S. For the best chances of success, get help from an experienced immigration attorney. In New York City, contact Gladstein & Messinger for assistance.