U.S. Supreme Court Set to Rule on DAPA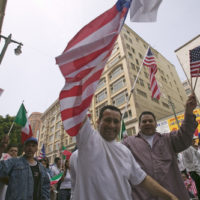 After months of waiting on a decision, the U.S. Supreme Court is set to issue its ruling this week in the case titled U.S. v. Texas, the case addressing the executive orders issued by President Obama that have shielded thousands of undocumented immigrants from deportation. Specifically, the opinion will address the President's proposed expansion of the Deferred Action for Childhood Arrivals (DACA) program, and the proposed creation of the Deferred Action for Parents of Americans and Lawful Permanent Residents (DAPA) program.
The executive orders were hailed by many supporters of immigration reform as important steps forward in improving conditions for non-criminal undocumented persons. The expansion of the DACA program as described in the executive order would have eliminated the existing cutoff of the age of 31 for applicants who were brought to the US as children. DAPA would have deferred deportation for parents of citizens and legal permanent residents of the US who entered the country and have been here continuously since January 1, 2010. Together with the existing DACA program, the President's orders would have protected some 5 million individuals from deportation for a period of three years, permitting them to continue peacefully living, working, and seeking an education in the US. Additionally, the programs would have provided Social Security numbers to participants, and would have permitted travel outside the US under limited circumstances.
The case, initiated in late 2014, was filed by a group of 26 states in response to the DACA and DAPA executive orders issued in November of 2014. The lawsuit alleges that the executive orders were unconstitutional, as the President lacked the authority to protect such a broad class of people from deportation, and would result in high additional expenses for the states' governments. Texas in particular cited the high cost of issuing drivers' licenses to those who would receive protection from deportation under the expanded DACA and DAPA programs. In February of 2015, a U.S. District Court judge in Texas put a halt to the expanded programs, and the Obama Administration appealed that decision, landing the case before the Supreme Court. There is a chance that the Justices will split 4-4 on a decision, as the Court has only 8 justices since the death of Justice Antonin Scalia. Should the decision be split in this manner, the District Court judge's decision preventing the programs from entering into effect would stand. However, the matter would not be entirely settled, and would likely receive a second look after a new Supreme Court justice is put in place to replace the late Justice Scalia.
If you have questions about your status in the US in light of the suspension of the expanded DACA and DAPA programs and would like help with your immigration questions, call the Queens immigration attorneys at Gladstein & Messinger for a consultation at 718-793-7800.