Trump's Stance on Deportation of Young Immigrants Shifts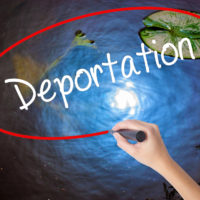 With the election of any new president, policies regarding immigration are particularly vulnerable to shift and change. This election in particular has left many open questions about what will happen to the numerous immigration programs and policies which were enacted through President Obama's executive action, and whether President-elect Trump will maintain the hard-line stance on immigration he held during his campaign. According to one recent interview, Trump may not be as quick to remove young immigrants as had been previously believed. Nevertheless, those whose immigration status is unsettled should speak with an experienced New York immigration attorney as soon as possible.
Approximately 700,000 young immigrants fall into the category of so-called "Dreamers," those allowed to remain in the US under President Obama's Deferred Action for Childhood Arrivals (DACA) program. DACA allowed these people who were brought into the country illegally as small children to remain here, provided that they remain law-abiding and are either working, in the military, or in school. During his campaign, Trump repeatedly asserted that he would eradicate the program and that he would deport all of the 11 million individuals who had entered the country without authorization. Since those who are protected by the DACA program were required to enroll by submitting their personal information to the federal government, these individuals have felt particularly vulnerable to deportation under such a policy, as they could easily be tracked down.
In an interview with Time Magazine, Trump suggested that he understood the complex issues these individuals faced and wouldn't simply hang the Dreamers out to dry. "We're going to work something out that's going to make people happy and proud," he said. "They got brought here at a very young age, they've worked here, they've gone to school here. Some were good students. Some have wonderful jobs. And they're in never-never land because they don't know what's going to happen." Despite Trump's statements, immigration advocates and politicians are currently taking action to further protect these young people from deportation. Senators Lindsey Graham of South Carolina and Richard Durbin of Illinois are currently developing a bill which would offer more permanent legal protection for individuals who came to the country as children.
For assistance with visa, permanent residence, or citizenship applications in New York, contact the experienced and trustworthy Queens immigration attorneys at Gladstein & Messinger for a consultation on your case, at 718-793-7800.