Trump Threatens to End Diversity Visa Program after Attack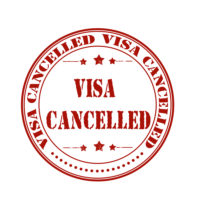 A recent and tragic act of terrorism has caused President Trump to threaten cancelling the diversity visa lottery. The program has provided a legal means of immigration for thousands of individuals since its creation in 1990.
The decades-old program became a hot topic in the news after it was revealed that Sayfullo Saipov had immigrated to the US via the program. The diversity visa program was signed into law by President George H.W. Bush in 1990 and constitutes the world's only lottery immigration program. The program was designed to offer an opportunity for immigration to the US for individuals from countries that are not as well-represented in other immigration channels. Those who wish to come to the US have the opportunity to enter a lottery during one month of the year. Those selected through the lottery are provided with one of the most expedient means of legal permanent residence in the US. Entrants find out several months later whether they've been chosen to receive a green card.
The lottery is designed not to favor immigrants from one particular country over others. Citizens who live in countries that are already sources of a large number of legal immigrants to the US, including China, India, and Mexico, are the only people who are ineligible to try and gain a visa through the diversity lottery. There is a cap of 7% of the year's lottery visa recipients who may be selected from any one country. There is no requirement that entrants into the lottery possess any special skills; the only educational requirement is a high-school diploma. Lottery visa recipients need not have a connection to the US, such as family who already live in the country or a business or educational connection. Entrants need not pay a fee to enter, but must pay hundreds of dollars in fees if they're selected in the lottery.
Hopeful US immigrants can enter the lottery for as many years as they wish, and they'll need all the help they can get: in 2015, there were 9.4 million entrants into the diversity visa lottery. A computer located in Kentucky randomly selects 100,000 applications from among the millions submitted, and immigration officials then begin to screen and interview those applicants. Ultimately, the 100,000 is winnowed down to only 50,000 visa recipients. The remainder are disqualified for failing to meet US entry requirements and application deadlines. Lottery winners constitute about 5% of the million legal immigrants who come to the US each year.
If you're in need of assistance in applying for US citizenship or permanent residence in the US for yourself or a loved one in New York, contact the knowledgeable and hard-working Queens immigration attorneys at Gladstein & Messinger for a consultation, at 718-793-7800.