Extension and Redesignation of TPS for Cameroon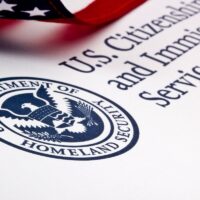 On October 6, 2023, Secretary of Homeland Security Alejandro N. Mayorkas announced significant updates regarding Temporary Protected Status (TPS) for Cameroon. If you are a Cameroon national, Queens Immigration Law, Gladstein & Messenger, P.C. can provide you with comprehensive guidance on what these changes mean and how they could affect you or your loved ones.
What Is Temporary Protected Status (TPS)?
Temporary Protected Status (TPS) is a form of humanitarian relief granted by the Department of Homeland Security (DHS) to eligible foreign nationals who cannot safely return to their home countries due to ongoing conflicts or other extraordinary conditions. During the TPS period, beneficiaries are protected from removal and are eligible for employment and travel authorization.
Extension of TPS for Cameroon
If you currently hold TPS under the Cameroon designation, you have the opportunity to extend your status. The re-registration period is from October 10, 2023, through December 9, 2023. Make sure to follow the guidelines provided in the Federal Register notice (FRN) for a successful application.
Redesignation of TPS for Cameroon
For Cameroonian nationals who have never had TPS, the redesignation allows you to apply for the first time, provided you have lived continuously in the United States since October 5, 2023. The initial registration period will remain open until June 7, 2025.
How to Apply for TPS
Applying for TPS involves filing an application with U.S. Citizenship and Immigration Services and undergoing security and background checks. Given the complexities of immigration law, we highly recommend consulting with an experienced immigration attorney.
Is TPS Automatic?
No, TPS is not granted automatically. Applicants must meet specific eligibility criteria, including passing immigration screenings and paying a filing fee.
Duration of TPS Protection
The current TPS designation for Cameroon is effective from December 8, 2023, through June 7, 2025. However, TPS could be extended further, depending on the situation in Cameroon.
Does TPS Lead to Permanent Residency?
TPS does not offer a direct path to permanent residency. However, some TPS holders may qualify for adjustment of status through other legal avenues.
Need More Information?
Navigating the complexities of TPS can be challenging. If you have questions or need representation, contact the Queens immigration attorneys at Gladstein & Messenger, P.C. for guidance. Call 718-793-7800 or 800-339-0535 to speak with a lawyer today.