Tips to Find an Immigration Lawyer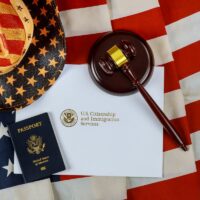 Finding a lawyer can feel like a daunting task. It's like getting your car fixed by a mechanic: Unless you're also an expert, how do you know you're picking the right person for the job? Below, we offer a few tips and tricks to help you with your search. If you have an immigration matter on the east coast, call an experienced New York immigration lawyer at Queens Immigration Law for advice and assistance.
Ask Friends and Family
The first and best resource for finding a qualified immigration lawyer is often your own connections. You might have a family member, friend, or coworker who has been through the immigration process. Ask about their lawyer, including whether your connection was satisfied with the attorney's professionalism, skill, knowledge, and level of success in their case. If you know other lawyers, ask them for advice; someone in their professional circle may be able to handle your case.
Do Your Research
There are a number of useful sources of information on lawyers, and on immigration lawyers in particular. The American Immigration Lawyers Association website is a good place to start in your search for an attorney. Additionally, you can look up the immigration bar association in your state and search through their database of attorneys. There are also websites and sources that house reviews for lawyers, such as Avvo.com. You might be able to find reviews from former clients as well.
Ask the Right Questions
Before you meet with a potential immigration attorney, prepare a few important questions. The meeting is not just about the lawyer assessing your case and your chance for success–it's also about you interviewing them for the job. Ask about their education, their qualifications, and their experience. Do they specialize in immigration, or is it only a small part of their practice? How many immigration cases have they handled? How much experience do they have with hearings and appeals? Are they prepared to handle any special issues relating to your case–your family, criminal history, prior deportations, asylum, special skill visas, coming from specific countries that have limited admission to the U.S., etc.
Make sure your chosen attorney is ready to handle your specific case, not just a cookie-cutter immigration matter. It's generally better to hire a proper immigration lawyer, as well, rather than relying on a general practitioner.
Meet With More Than One Lawyer
The immigration lawyer you choose can have a profound impact on your application. Finding the right lawyer for you can make the difference between getting your visa or green card and getting deported, or having to go through a costly refile or appeal.
It's also important to work with an immigration lawyer you can trust, a person with whom you are comfortable. Even something as apparently minor as how they communicate with clients–email vs. text vs. phone calls–may matter to you during the course of your case. Accessibility is a big deal when you're waiting for an important update; you do not want to feel like your lawyer is ignoring you for months at a time. Meet with a few candidates and pick the attorney that best fits your needs, your budget, and your expectations.
Ask About Fees
We just said to ask the right questions, and this tip certainly falls within that same category. However, it's worth mentioning on its own: Ask about fees. It's important for you to know in advance what kind of cost to expect for the legal work you need. Does the lawyer charge by the hour? By the task? Do they charge a flat rate? What if you need to go to a hearing? What if you need to file an appeal? Make sure you know their structure for fees as well as a general estimate of your total costs based on what they expect from your case.
If you are seeking asylum, protected status, citizenship or permanent residence status for yourself or a loved one, or if you are facing any issues with your immigration status, contact an experienced and qualified Queens immigration lawyer at Gladstein & Messinger by calling 718-793-7800 or toll-free at 800-339-0535.