Supreme Court Rules Trump Administration Can't Unilaterally End DACA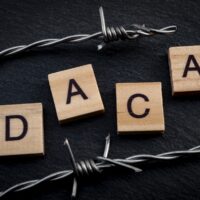 Following right on the heels of the Supreme Court's landmark decision granting federal workplace anti-discrimination protections to employees based on their gender identity and sexual orientation, the Court again shocked the nation by declaring that the current federal administration cannot simply end the Deferred Action for Childhood Arrivals program without proper cause. Read on to learn about the Court's decision, and call an experienced New York immigration lawyer with any questions about your visa or citizenship status.
What is DACA?
The Deferred Action for Childhood Arrivals program (DACA) was introduced by former U.S. President Barack Obama in 2012. DACA, established by way of a Department of Homeland Security (DHS) memorandum, protects nearly 700,000 young immigrants without citizenship or legal residency status, often called "Dreamers," from deportation. The program grants immigration relief for certain unauthorized immigrants who arrived in the country as children, protecting them from deportation and rendering them eligible for work authorization and various federal benefits. Eligible applicants include high school graduates and veterans who were honorably discharged, so long as they passed a background check. The relief lasted two years, but the current beneficiaries of the program can apply for a two-year renewal.
What Did the Supreme Court Decide?
In June 2017, the Trump administration began to dismantle DACA. They rescinded plans to expand DACA to parents of Dreamers (Deferred Action for Parents of Americans and
Lawful Permanent Residents (DAPA)), and they made moves to end DACA entirely. Then-Attorney General Jeff Sessions simply declared DACA illegal and unconstitutional. No new DACA applications would be accepted, DACA recipients whose benefits were set to expire more than six months later could not apply for a renewal, and recipients whose benefits were set to expire within six months could only hope for a single two-year renewal.
The plan to unilaterally end DACA was challenged as an infringement of the equal protection guarantee of the Fifth Amendment's Due Process Clause, as well as an "arbitrary and capricious" action in violation of the Administrative Procedure Act (APA). Per the APA, federal agencies must go through certain procedures and have just cause in order to modify or rescind agency rules or programs.
After several years of legal challenges, the case made its way to the Supreme Court. The Supreme Court issued a narrow ruling finding that the administration could not simply end DACA without proper cause and proper procedure. The former attorney general's claim that DACA was illegal was not supported, and the administration offered no actual justification for canceling DACA. The move to end the program completely ignored the thousands of young people who had come to rely on the program to start careers, enroll in secondary education, buy homes, and live their lives. Dreamers pay $60 billion in taxes each year. Neither the initial justifications offered by Jeff Sessions nor the after-the-fact memo offered by then-Secretary of Homeland Security Kirstjen Nielsen was sufficient to justify rescinding DACA, having failed to address these and other issues.
It is important to note that the Supreme Court did not say that DACA can never be ended. The Court ruled that the agency's actions were arbitrary and capricious–they failed to consider alternatives to completely ending the program, and they failed to account for and respond to the thousands of individuals already relying on DACA. These failings in procedure and justification rendered the rescission of DACA illegal. The Court's concurrence, but not the majority, also found that the rescission was motivated by animus in violation of the Fifth Amendment.
The Court's decision opens the door for President Trump to end DACA via the proper procedures and with proper analysis and justification. For the moment, however, Dreamers have a lifeline and can continue to seek renewal of DACA benefits. Whether or not the President attempts to do so before his term ends, or should he win reelection this November, Congress can act to make DACA an established federal law rather than merely an agency policy.
Get Help from a Qualified Immigration Attorney
If you are seeking citizenship or permanent residence status for yourself or a loved one, contact the experienced and capable Queens immigration lawyers at Gladstein & Messinger at 718-793-7800 or toll-free at 800-339-0535.