Supreme Court rules that children who "age out" can lose their place in line for a family-based visa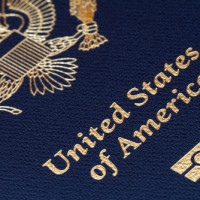 Citizens and lawful permanent residents of the United States may petition to bring over certain family members by sponsoring them for a family visa, and any minor children of those family members may also be included through derivative visas. Visa applications are generally processed on a first-come, first-served basis, but due to immigration backlogs and delays, it may take years to obtain the requested visa. What happens to children who turn 21 before their derivative visa is approved? Under the Child Status Protection Act (CSPA), their child derivative petition automatically converts to an adult petition with the original petition date retained so that the applicants do not lose their place in line.
The United States Citizenship and Immigration Services (USCIS), however, converted the petitions of several individuals but changed the priority date to the date of the new application. This caused the applicants to lose their place in line, even though they had been waiting for visas for years. USCIS claimed that the CSPA only required converted petitions to retain the original date in certain limited circumstances that did not apply to the individuals in question. This decision was upheld by the Board of Immigration Appeals (BIA).
The applicants took their case to the United States District Court for the Southern District of California, which upheld the BIA's decision. The applicants then moved to the Ninth Circuit Court of Appeals, which agreed with them that they should be allowed to retain their original application dates based on language in the CSPA. Now it was USCIS's turn to appeal, this time to the highest court in the land.
On June 9th, the United States Supreme Court in the case of Scialabba v. Cuellar De Osorio reversed the Ninth Circuit and upheld the decision of the BIA. According to the court, the CSPA only allows "aged-out" children to retain their original application date under certain specific circumstances, and the BIA acted reasonably when it denied the request based on its interpretation of the Immigration and Nationality Act (INA).
The Oral Argument before the Supreme Court took place on December 10, 2013. You can read a transcript of the oral argument here, or even listen to a recording of the arguments made before the justices.