Supreme Court Agency Deference Case May Affect Immigration & H1-B Visas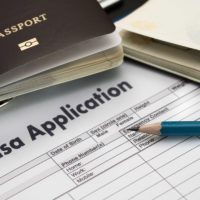 A case now before the Supreme Court could change how U.S. Citizenship and Immigration Services (USCIS) handles H-1B visas and other immigration issues. The case concerns how much deference agency officials are granted to interpret both statutes and regulations, which could have a significant effect on how USCIS officials treat rules and regulations under different federal administrations. The more deference they are granted, the less they have to wait for Congress before altering policies. Read on for details about the agency deference case and the potential implications, and contact a seasoned Queens immigration attorney for help in your immigration case.
A Question of Deference to Federal Agencies
The case of Kisor v. Wilkie concerns how Veterans Affairs interpreted the word "relevant" in denying a Marine veteran benefits for post-traumatic stress disorder. The question is how much deference courts must grant agencies in interpreting ambiguous regulations. The Court is considering whether to overrule its own long-standing precedent, specifically the cases Auer v. Robbins (1997) and Seminole Rock & Sand Co. (1945). Legal scholars recognize that the application of the precedent set by these cases has essentially evolved into federal agencies doing more or less whatever they want to do and justifying their actions based on the concept of deference. Commentators note that the Court would likely not be taking up the current case if it merely planned to reaffirm the existing precedent, so a modification of the existing standard of deference is likely.
The Case Could Affect Immigration Determinations
Immigration attorneys see the new case as a chance to challenge how USCIS makes and applies policy on H-1B visas and other immigration determinations. Challenging immigration determinations or policies in court is difficult in a system where federal agencies are given essentially unlimited leeway in interpreting regulations or statutes.
For example, USCIS issued a controversial memo in February 2018 which heightened the evidentiary standard necessary for professionals in H-1B status to provide services at the site of their employer's customers. Companies often contract out work that requires certain special skills, such as information technology (IT); contractors will send their specialists to work on-site at the customers' places of business. Immigration attorneys argue that the so-called "third-party placement" memo has made it extremely difficult if not impossible for professionals with H-1B visas to work in these circumstances. The third-party placement policy is currently being challenged in court.
If the Supreme Court limits agency deference in Kisor, then challenges to policies like that laid out in the third-party placement memo have a much better chance of success in court. Likewise, if USCIS denies H-1B employment because it does not view certain occupations as sufficiently "specialized," for example that a math or science degree requirement for an IT job is not sufficient to trigger H-1B specialization, a company challenging that determination now faces a significant uphill battle. If agency deference is weakened, then the company and USCIS will be on more of an even playing field in arguing the merits of a particular visa application.
If you have questions or concerns about your citizenship, visa status or agency deference, contact the dedicated and experienced Queens immigration lawyers at Gladstein & Messinger at 718-793-7800 or toll-free at 800-339-0535.