Provisional waivers to be expanded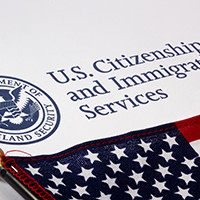 U.S. Citizenship and Immigration Services announced yesterday some very important news.  USCIS is proposing a rule that would expand the provisional waiver program (I-601A form) which allows foreign nationals to apply for unlawful presence waivers in the Unites States instead of at an oversees embassy.  This is important as a provisional waiver removes the risk for those who are not eligible to file for permanent residence in the U.S. that must leave the U.S. to seek permanent residence at an embassy of being separated from their families for a lengthy period of time while their waiver is decided, or being stuck outside the U.S for 10 years or more if their waiver is denied at the embassy.
Previously a provisional waiver was only available to spouses, parents and children of U.S. Citizens.  This proposed rule would expand those eligible to file a waiver to relatives of permanent residents.  The proposed rule would also change the relatives that qualify an alien to apply for the waiver to include permanent resident spouses and parents.
To succeed in a waiver application an applicant needs to establish that denial of the waiver would result in extreme hardship to their qualifying relative.  It is hoped that additional guidance on what is considered extreme hardship will also be released by the Immigration Service.
Here is a link to the announcement:
https://www.uscis.gov/archive/uscis-seeks-comments-proposed-expansion-eligibility-provisional-unlawful-presence-waivers
Immigration matters such as provisional waiver applications are a complicated process and require the knowledge of experienced immigration attorneys.  Find a New York immigration attorney whom you can rely on to provide proven, knowledgeable assistance on your permanent residence and waiver application matters. Contact the experienced Queens immigration attorneys at Gladstein & Messinger to speak with an attorney about your case today, at 718-793-7800.