The O-1 for Aliens With Extraordinary Abilities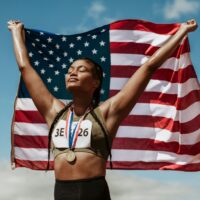 Immigration to the United States is not a one-size-fits-all process. There are several different visas available for individuals and families, depending upon their specific circumstances. If you are looking for a means to move to the U.S., you might be eligible for a work visa, a student visa, asylum, or other pathways to visitation or residence. If you have a special talent or are recognized for special abilities in a particular field, you could qualify for the O-1 visa. Continue reading to learn about the O-1 visa, and call a knowledgeable New York immigration lawyer for help with visa applications, deportation defense, green card, citizenship, or other immigration status issues.
O-1 Visa for Extraordinary Ability in Science, Business, Athletics, Education, Arts, Film, or Television
The O-1 visa is a temporary work visa available to aliens who have shown extraordinary ability in athletics, business, education, science, art, film, or television. In practice, a distinguished member of any particular field can qualify for an O-1 visa if they can demonstrate the requisite level of fame and recognition.
O-1 visas are split into two sub-categories: O1-A and O-1B. The O-1A visa is available for aliens with sufficient national or international acclaim in athletics, education, business, or the sciences. To apply for an O-1A visa, the alien must show a record of sustained national or international acclaim, demonstrating that they are at the top of their field. O-1A applicants must show that they are or will be employed in the field in the United States, and they must show specific evidence of national or international renown. Renown can be shown by receipt of a major internationally-recognized award such as a Nobel Prize, or at least three pieces of specific evidence such as publication in peer-reviewed journals, a significant salary, or membership in a highly-competitive organization.
The O-1B visa is available for aliens with extraordinary achievements in the arts, film, or television. O-1B applicants must similarly show that they have obtained a level of renown significantly greater than that ordinarily encountered in their field. Depending upon the nature of the applicant's work, they might need to present an advisory opinion from a peer group or other organization, as well as proof of significant accomplishment in the field. Proof of achievement can take the form of an internationally recognized award such as an Oscar or an Emmy, or several pieces of evidence proving significant skill and acclaim (box office receipts, critical reviews, press coverage, etc.)
Typically, an O-1 visa will be granted for an initial period of one to three years, with possible renewal thereafter. Proving the elements necessary to obtain an O-1 visa is challenging and requires a nuanced understanding of U.S. immigration law. If you believe you might qualify for an O-1 visa, talk to a qualified immigration lawyer to discuss your pathway to immigration.
The EB-1A: Permanent Residence
Individuals with extraordinary abilities and achievements can also apply for EB-1A status. EB-1A is the permanent residency (i.e., green card) version of the O-1 visa. Foreign nationals who can demonstrate extraordinary ability in the sciences, arts, education, business, or athletics can apply for permanent residency status in the U.S. so long as they intend to continue to work in their field of extraordinary ability.
Obtaining an EB-1A visa is extremely challenging. The applicant must demonstrate that they have earned national or international acclaim for their achievements, that they plan to continue to work in the same field, and that their presence in the country will benefit the United States. Unlike the O-1 visa, an EB-1A petitioner need not show a specific job offer.
Proof of extraordinary ability can be shown by receipt of a recognized major international award such as the Nobel Prize or the Academy Award. Alternatively, the petitioner must demonstrate at least three pieces of evidence showing national/international recognition for their talents, such as receipt of a lesser-known prize/award, display of their work at significant exhibitions, box office receipts/sales, or other evidence of their contribution to the field (publication in professional journals, recognition in the news, etc.).
If you are seeking a visa, asylum, protected status, citizenship, or permanent residence status for yourself or a loved one, or if you are facing any issues with your immigration status, contact a skilled and savvy Queens immigration lawyer at Gladstein & Messinger by calling 718-793-7800 or toll-free at 800-339-0535.