New York City ID Cards Could Help Immigrants Access City Services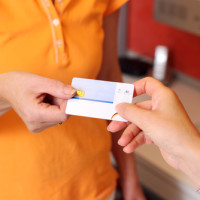 The New York City Council is considering legislation that would allow the City to issue municipal identification cards to all city residents. An ID card would be a boon to the half a million illegal immigrants currently residing in New York City, who despite living and working in the City are shut out from many City services due to lack of official photo identification.
Intro 253 of 2014 would create an identification card issued by the City of New York that includes the cardholder's name, date of birth, address and picture. The bill makes it clear that the identity card would be available to all city residents, regardless of alienage or citizenship status. However, in order to obtain a card, a person must be able to prove identity and residency in some form deemed acceptable by the mayor's office. Proof of identity, for instance, could be given with a consular identification card, passport, national identification card or foreign driver's license.
The bill assures card applicants and recipients that the City will maintain confidentiality of any records or information collected and will not disclose the information to other government entities unless authorized by the individual or required by court order.
What would the card do?
An ID card holder could use the card to access all city services, such as obtaining a library card, and the city will encourage other places to accept the ID card as well, such as banks and other institutions. One particularly valuable use of the card would be to allow immigrants access to the public school where their child is attending. Many schools require proper photo identification in order to allow people to come on campus, which presently means that many parents are shut out from attending school performances or visiting with their child's teacher because they do not have a valid photo ID.
This bill was introduced to the City Council by Council Members Daniel Dromm and Carlos Menchaca on April 10th, when it was referred to the Committee on Immigration. Although still early in the legislative process, the bill seems to have the support of Mayor de Blasio and City Council Speaker Melissa Mark-Viverito, among others.