New York City Council Changes Law on ICE Immigration Detainers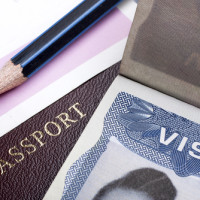 Last week the New York City Council passed two pieces of legislation which will tighten the controls in place for detainers requested by U.S. Immigration and Customs Enforcement (ICE). Whenever local officials have an undocumented immigrant in custody, ICE routinely requests local officials to hold the person for 48 hours so that the person can be handed over to ICE. These ICE requests frequently come when an undocumented immigrant is released from jail or is brought into NYPD custody for questioning.
The two bills passed the City Council on October 22 with votes of 41-6 and are awaiting the mayor's signature. Mayor de Blasio has stated his support for the legislation and appears likely to sign both measures.
The two bills are Int 0486-2014, relating to persons not to be detained by the NYC Department of Correction, and Int 0487-2014, relating to persons not to be detained by the New York City Police Department. Basically, the effect of the measures is to prohibit these departments from honoring federal immigration detainer requests unless the request is accompanied by a warrant. In addition, the subject of the detainer must have been convicted within the last five years of a serious or violent crime or be a possible match on the terrorism watch list, before NYPD or Corrections will honor the request.
Sponsors of the legislation include Council Speaker Melissa Mark-Viverito, who says the measures will end the warrantless and possibly unconstitutional detention of immigrants, help keep families together, and fix broken immigration policies. Council member Daniel Dromm has also been quoted in support of the bills, saying they will make the city safer by encouraging immigrants to provide information about crime to the police without worry that they will get caught up in ICE's net. Opponents of the measures worry these bills will send a dangerous message to terrorists and criminals, and that breaking ranks with the federal government is not the appropriate route to immigration reform and fixing an admittedly broken system.