What Is a National Interest Waiver, and How Can It Benefit You?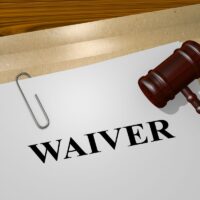 Navigating the U.S. immigration system can be complicated. With various visa options and different pathways to permanent residency, it's crucial to understand which route best suits your unique situation. One such avenue that often goes overlooked is the National Interest Waiver (NIW). Gladstein & Messenger, P.C. is experienced in helping clients understand and apply for this unique immigration benefit. Below Queens Immigration Law team explains what an NIW is and how it can be advantageous for certain individuals.
What Is a National Interest Waiver (NIW)?
A National Interest Waiver is a U.S. immigration provision that allows certain foreign nationals to apply for a green card (permanent residency) without the need for employer sponsorship or a Labor Certification. The NIW is designed for individuals whose work is considered to be in the "national interest" of the United States. This could range from scientific research and technological advancements to cultural contributions and exceptional skills in various fields.
Who Is Eligible for an NIW?
Eligibility for an NIW is generally based on the applicant's qualifications and the significance of their work. Typically, applicants must hold an advanced degree or possess exceptional skills in their field. However, the key factor is demonstrating that your work benefits the United States in a meaningful way. This could be through contributions to the economy, advancements in healthcare, or any other endeavor that has a positive impact on the nation.
Bypassing Labor Certification
One of the most significant advantages of an NIW is the ability to bypass the Labor Certification process. Normally, obtaining a green card through employment requires an employer to prove that there are no qualified U.S. workers for the position. This process can be time-consuming and costly. With an NIW, this step is waived, streamlining your path to permanent residency.
Employer Sponsorship Not Required
Another benefit is the elimination of the need for employer sponsorship. Many employment-based green card categories require an employer to sponsor the applicant, which can be a lengthy and complicated process. An NIW allows you to self-petition, giving you more control over your immigration journey.
Flexibility in Employment
An NIW provides a level of flexibility that other visa categories do not offer. Once your NIW petition is approved, you are generally free to change employers or even fields, as long as your new employment is also in the national interest.
Spouse and Children Benefits
If your NIW petition is approved, your spouse and unmarried children under the age of 21 can also apply for green cards as your dependents. This can be a significant advantage for families looking to relocate to the U.S.
Applying for an NIW
The application process for an NIW involves several steps, including filing the appropriate forms, gathering supporting documentation, and possibly attending an interview. Given the complexities involved, it's highly recommended to consult with an experienced immigration attorney to guide you through the process.
Contact Gladstein & Messenger, P.C., in Queens, New York, for Help With a National Interest Waiver or Other Immigration Legal Issues
The National Interest Waiver offers a unique and advantageous pathway to U.S. permanent residency for individuals whose work benefits the nation. From bypassing labor certification to offering employment flexibility, the NIW can be an excellent option for those who qualify.
Gladstein & Messenger, P.C., has years of experience in helping clients successfully navigate the NIW and other immigration applications. Our Queens Immigration Law team will work closely with you to evaluate your eligibility, prepare a compelling case, and guide you through each step of the application process. If you believe you may be eligible for an NIW or have further questions, don't hesitate to contact Queens Immigration Law, Gladstein & Messenger, P.C. for a consultation. Call 718-793-7800 or 800-339-0535 to get started today.