Methods to Stop Deportation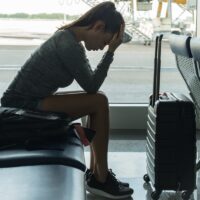 Deportation can upend your life. Even immigrants who have legally resided in the U.S. for many years can suddenly face deportation after a minor criminal conviction or other triggering event. There are ways to stop deportation, however, depending on the nature of the immigrant and the grounds for deportation. Continue reading to learn about several methods available to combat deportation, and call a seasoned New York immigration lawyer for help with deportation defense, green card, citizenship, visa, or other immigration status issues.
Apply for Adjustment of Status
A person subject to deportation might be able to remain in the country if they are eligible for an adjustment of status. An immigrant who, for example, is married to a U.S. citizen or green card holder might be eligible for an adjustment of status and was unaware because they had yet to consult with an immigration attorney. Talk to an immigration lawyer about your situation and your circumstances to find out your options.
Cancellation of Removal
Immigrants with lawful permanent resident (LPR or "green card") status may be eligible for cancellation of removal. Cancellation is available for green card holders under certain circumstances, depending on the reason for the deportation proceeding and the conduct of the immigrant. For example, if a green card holder is subject to deportation because of a criminal conviction, they might apply for cancellation if the conviction is for a minor crime and the applicant's good behavior outweighs any wrongdoing.
To be eligible for cancellation, the applicant must have held LPR status for at least five years and must have resided in the U.S. for at least seven years after being admitted. They must not have been convicted of an aggravated felony, and they must not already have received a cancellation of removal for a prior offense.
Non-LPR parties can also seek cancellation of removal if they can demonstrate:
Residency in the U.S. for at least ten years
No conviction for a deportable criminal offense
Good ethical conduct
Deportation would cause undue hardship for an American relative, especially a child
Section 212 Waivers
Several waivers are available under Section 212 of the Immigration and Nationality Act (INA). An immigrant with a deportable criminal conviction that is over 15 years old, whose close relative would suffer extreme hardship should they be deported, or who has suffered from domestic violence by a U.S. citizen or green card holder may be eligible for a 212(h) waiver. An LPR who is subject to deportation based on a criminal conviction from before April 1, 1997, may be eligible for a 212(c) waiver. These are just a few of the waivers available under the immigration laws; a seasoned immigration attorney can review your case and elucidate whether any waivers apply.
Political Asylum
Immigrants who face persecution in their home countries can apply for political asylum. Asylum is available for immigrants who have suffered persecution or the threat of persecution based on their race, religion, citizenship, political views, or membership in a social group (this includes sexual orientation). Typically, asylum must be sought within one year of entering the U.S.
Voluntary Departure
If all else fails, an immigrant facing deportation can request a voluntary departure. Deportation carries long-term consequences, including more difficulties applying for visas and LPR status in the future as well as much harsher criminal penalties for illegal re-entry into the country. Voluntary departure allows an immigrant to leave the country without the stain of deportation on their record and will grant them additional time to put their affairs in order before leaving (typically 60 or 120 days instead of the usual 30 days for someone who was deported).
If you are seeking asylum, protected status, citizenship or permanent residence status for yourself or a loved one, or if you are facing any issues with your immigration status, contact the zealous and effective Queens immigration lawyers at Gladstein & Messinger at 718-793-7800 or toll-free at 800-339-0535.