Immigration Raids – Local News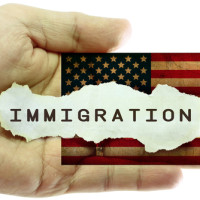 Over the last week there has been wide spread media coverage in connection with immigration raids conducted by DHS and ICE.  The raids have focused on Central Americans who have recently been ordered deported.   There has been much criticism and outrage as these raids have for the most part involved families that traveled to the United States to escape the dreadful violence and persecution that is rampant in some Central American countries.
Here is some local information on the raids provided by the New York Chapter of AILA:
There have been no raids in New York or New Jersey associated with this new program thus far.  However, a strong climate of fear has been stirred up locally by the policy itself, media coverage, the many local people who have friends or family in areas where ICE is conducting these raids, and ongoing local ICE apprehensions that do not fall under the auspices of this program.  Many AILA members report this week having received a 50% increase in calls from frightened clients or members of the public.
It is important to remember that normal ICE enforcement actions, including home raids, continue unabated in NY and NJ even if they do not fit within the parameters of this new program. As always, these raids can lead to the apprehension of family members or other co-habitants who were not the subject of the raid.  Reports from the NJ Chapter include DACA recipients being mistreated during home raids.

Some key points
No arrests were made in New York in conjunction with the operation that took place over the weekend and resulted in 121 arrests nationwide.
That being said, ICE is continuing their usual operations, including fugitive operations to identify and remove individuals who fall under all three priority categories. if an ICE arrest did take place this week, it was most likely as a result of standard operations.
Stories of raids at popular eateries in Brooklyn and on Long Island, of ICE being at New York City high schools, of ICE engaging in door-to-door searches in Brooklyn, and of being at local malls have all be disproven.
Please remember that for the most part, ICE-ERO does not use ICE-marked vehicles unless it is to transport detainees to court appearances and other places.  ICE-marked vehicles are more commonly used by ICE-HSI (Homeland Security Investigations).
If you, your family or friends have questions or concerns regarding the actions of the Immigration Service please call our office 718-793-7800 to speak to one of our attorneys.  The attorneys at Queens Immigration Law, Gladstein & Messinger, handle deportation, removal, asylum and all other immigration cases to protect your family.