Immigration Marriage Fraud and How to Prove Marriage is Genuine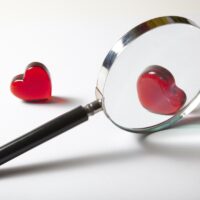 Permanent residence status and eventual citizenship are very helpful incidental benefits to marrying a U.S. citizen. The federal government is always on the lookout for anyone they believe may be abusing the system by entering a "sham" marriage solely for the purposes of immigration. Non-citizens looking to obtain their green cards after marrying a citizen must be prepared to "prove" to the federal government that their marriage is genuine, meaning that the couple intends to establish and maintain a life together. Continue reading to learn how to demonstrate that your marriage is genuine, and call a knowledgeable New York immigration lawyer for help with status changes, deportation defense, obtaining a green card, or other immigration status issues.
Combining Your Finances
Proof of combined finances is very powerful evidence in favor of the legitimacy of a marriage. A couple that combines their assets and their liabilities is clearly committed to living a life together. Evidence supporting combined finances may include:
Joint bank account statements
Titles or deeds of jointly-owned property
Naming spouse as beneficiary on retirement accounts, trusts, and other accounts with beneficiaries that pay out upon the death of a spouse
Naming spouse on each other's health and life insurance policies
Joint credit cards
Mortgage statements naming both parties as financially responsible
Filing joint tax returns
Utilities and other bills naming both spouses
Walking into the immigration interview with these documents ready to go can alleviate much of the tension of proving that your marriage is genuine. Your immigration attorney can help you identify the types of documents to gather and help you collect them, and suggest additional ways to commingle finances to support your marriage.
Combining Your Lives
In addition to financial commingling, immigration officials expect married couples to live together and present themselves as a married couple. Proof that the couple resides together may include:
A mortgage listing both spouses
Utility bills in the names of both spouses
Letters addressed to each spouse or both spouses at the same residence
Copies of official documents listing the same address, such as driver's licenses, insurance statements, and bank statements
Property deed with both spouses named
Married couples are generally expected to live together, although it is not technically a requirement. If you and your spouse do not live together, you should have a strong reason as to why. Each spouse should explain, in writing, why they are not currently living together (such as because one or both parties is enrolled in a university in another location or has a temporary job placement in another location). They should also explain the date they intend to start living together and where they will live when they do so.
Married couples are also expected to "act like a married couple" in public. As awkward and invasive as that may sound, any proof that the world treats the couple as they would any married couple is helpful. Proof might include:
Statements from friends and family members indicating the couple has a genuine marriage
Social media posts and other public photos taken together
Receipts from trips taken together
Letters, emails, or other correspondence discussing your relationship, your plans to get married, and your marriage
Receipts for gifts bought for each other (including an engagement ring)
Birth certificate for children adopted together or proof of pregnancy
Preparing for the Immigration Interview – The Relationship Quiz
Each party should expect to be interviewed about the marriage as part of the immigration process. There may be a joint interview with both parties and/or separate interviews with each spouse. Each spouse will be asked questions about the marriage, including basic things like how the relationship began, how long it has lasted, and each spouse's birthday. Applicants should expect that the interview could get uncomfortably personal, covering issues including:
Which side of the bed each spouse sleeps on
Presence of tattoos or birthmarks on the other spouse's body
Whether the couple has experienced marital difficulties and how they have worked to overcome those troubles
Your immigration attorney can help you prepare for the interview and anticipate any questions or specific issues likely to arise.
If you are seeking permanent residence status, citizenship, or asylum, or if you are facing any issues with your immigration status, contact the experienced and dedicated Queens immigration lawyers at Gladstein & Messinger at 718-793-7800 or toll-free at 800-339-0535.