I-601A Provisional Waiver program expanded by DHS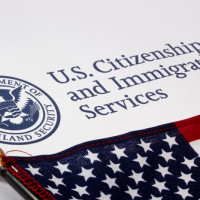 Effective 8/29/2016 DHS has expanded the I-601A provisional waiver program.
The Department of Homeland Security has announced that effective August 29, 2016 they are expanding the class of aliens eligible to apply for I-601A Provisional Waivers.   Now anyone eligible to obtain an immigrant visa such as the spouse of a permanent resident, sibling of citizen and adult child of citizen married or not, or adult unmarried child of a permanent resident can apply for the waiver.   An applicant must still have a qualifying relative, but that group has also been expanded to include citizen and now permanent resident spouses and parents.  Now more people have become eligible to apply for I-601A provisional waivers.
The expanded rules also detail how aliens in removal proceedings can file for provisional waivers.
Call Gladstein & Messinger at 718-793-7800 to discuss if you or your loved one can benefit from the expansion of the I601A Provisional Waiver program.   Our attorneys have been handling waiver applications successfully for our clients for years.