How to Have a Successful Green Card Interview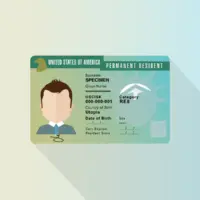 If you're applying for an immigration visa through work, marriage, school, or otherwise, the Green Card interview is one of the most important steps in the process. It's important to prepare yourself appropriately for your interview to maximize your chances of acceptance. Read on for advice on preparing for and conducting yourself during your interview, and call a seasoned New York immigration lawyer for help with obtaining a Green Card, defending against deportation, gaining lawful permanent residence status or citizenship, or other immigration status issues.
Bring the Right Documents
You'll want to have the relevant documents for your interview, including your passport, photographs, medical examination results, your appointment letter, and other original documents (marriage license, job offer letter, etc.). Bring both the originals and photocopies. You'll show the originals to the officer in the interview, and they may ask to keep copies for your file.
Prepare to Answer Questions
Specific visa applications require specific information, such as when you were married, how long you've been in the country, how long you've been working, where you'll be attending school, etc. You'll likely be asked personal information–about your family, your home, your criminal history, etc.–no matter which type of visa you are seeking. Practice answering questions relevant to your visa ahead of time so that you are ready to do so during the interview. Make sure to answer questions truthfully and fully.
Dress for Success
Professionalism helps in many situations, and the immigration interview is certainly one of them. Immigration officials can be hard to impress, and you cannot assume they are on your side. Wear professional business attire, sit straight, and look the officer in the eyes. Try not to act casual, such as by lounging; it's a professional interview and should be treated as such.
Wait for Your Lawyer
If you are represented by an attorney, they will attend your interview with you. Sometimes, the immigration officer may call you in for your interview earlier than expected, before your appointment time. If your attorney is not yet present, make sure to wait for your lawyer before you go in for the interview. The officer may pressure you to start the interview and might even ask you to sign a form agreeing to be interviewed without an attorney present; do not agree. Attending the interview without your lawyer can hinder your chances of success. Respectfully ask the officer to allow sufficient time for your lawyer to arrive.
Prepare for Language Issues
It's very likely that your interview will be conducted in English, rather than your native language. If you are speaking for yourself, make sure to practice your English ahead of time to prepare. Practice answering questions, speaking slowly and clearly, and clarifying or explaining yourself without getting frustrated. If you have a significant accent, it's important to remember to speak slowly for the immigration official.
If you do not speak English and/or you are not applying for a work visa for a job that requires English, you can ask for an interpreter.
Answer the Questions Asked, Directly and Clearly
An interview with USCIS can be an intimidating prospect, especially if you do not speak fluent English. Make sure to listen carefully to the questions being asked and respond accurately. If they ask, for example: "When was the last time you entered the United States?" You want to answer with a specific date. Saying "On a tourist visa" does not give the officer the information they want, and it could make you appear like you are hiding something. USCIS officers are not patient, and they may get frustrated if they think you are avoiding questions or lying.
Moreover, do not simply make up an answer. If they ask a question and you do not know the answer, it's better to say "I don't know" or "I don't understand" than to say something that isn't true. You can consult with your attorney, review your documents, or supplement your answers if necessary.
If you are seeking asylum, protected status, citizenship, or permanent residence status for yourself or a loved one, or if you are facing any issues with your immigration status, contact the dedicated, compassionate Queens immigration lawyers at Gladstein & Messinger at 718-793-7800 or toll-free at 800-339-0535.