H-1B Visa Filing Period Opens and Closes, Receiving Record Number of Petitions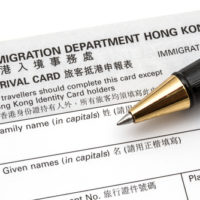 The United States Citizenship and Immigration Services (USCIS) has announced that the filing period for H-1B visa applications for fiscal year 2017, which opened on April 1, was closed as of April 7, 2016. The random lottery to select which among the applications will be processed this year was held on April 9.
The USCIS received an approximate total of 236,000 petitions from employers wishing to obtain visas for their foreign national employees with specialized knowledge. This is 3,000 more petitions above what the office received last year, but not as great an increase as experts were expecting, since there had been a 35% increase in applications between fiscal year 2015 and 2016. Every year for the past four years, the cap on the number of petitions the USCIS would accept was reached within the first week of the open filing period.
Only 65,000 visas will be allocated to applicants from the 236,000 petitions received, with an additional 20,000 to be distributed among those who qualify for the advanced degree exemption. After all petitions are received and the filing period is closed, the USCIS begins the completely-random lottery process, offering no preference to any country's nationals nor to any profession. The lottery first selects among those petitions that qualify for the advanced degree exemption. Those not selected are then combined with the remaining applications for another round of random selection. Overall, employers have a 36% chance of receiving a visa for their foreign national employee, with only a 30% chance if their employee does not qualify for the advanced degree exemption.
Those whose petitions were not selected in the lottery process will have their petitions returned to them over the next several months, along with the application fee. Employers who filed petitions on behalf of their employees may have options for nevertheless keeping that employee in the country. For example, skilled workers from Mexico and Canada may qualify for a TN visa; Australian nationals may qualify for the E-3 visa; and workers with extraordinary ability may qualify for the O-1 visa. Speak with an experienced immigration and professional worker visa attorney to determine what options you and your organization may have to maintain a skilled workforce.
For assistance with applying for professional visas, permanent residence, or U.S. citizenship in New York, contact the skilled and dedicated Queens immigration lawyers at Gladstein & Messinger for a consultation on your case, at 718-793-7800.