H-1B Cap for FY 2015 Reached After One Week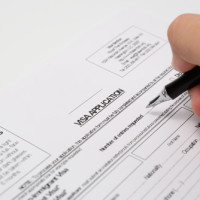 The United States Citizenship and Immigration Services (USCIS) announced in a press release on April 7th that it had already received enough H-1B petitions to reach the statutory cap for Fiscal Year 2015, which doesn't even start until October 1st, 2014, six months from now. The number of petitions received exceeds the number needed to award 65,000 general H-1B visas as well as another 20,000 petitions which meet the requirements for an advanced degree exemption.
The opening date to send in applications was April 1st, and the cap was reached one week later. In recent years the cap has been reached within weeks of becoming available, but this year the quota was met exceptionally swiftly. After USCIS completes an initial intake for the filings received, it will enter a random selection process to determine who will be awarded petitions for the coming year.
The H-1B visa allows an employer to recruit and hire employees in certain specialty occupations for a six-year period. H-1B beneficiaries must have at least a Bachelor's degree or equivalent education or experience and are currently sought for occupations requiring highly specialized knowledge such as math, science, engineering, computer programming and medicine.
Given the competition for these visas, employers wishing to petition for an H-1B visa should have their petition ready to file as soon as the filing window opens. This process includes first filing a Labor Condition Application (LCA) form ETA 9035 with the Department of Labor Office of Foreign Labor Certification as well as Form I-129 Petition for Nonimmigrant Worker with USCIS. Legal assistance may be helpful in placing the employer in the best position for a successful application.