My Green Card Is Expiring. Will I Be Able to Find a New Job?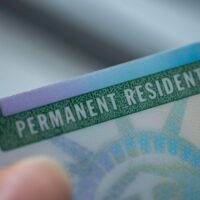 A Green Card is the popular name of a Permanent Resident Card. It is proof of your status as a permanent resident in the United States, authorizing you to live and work in the US on a permanent basis without fear of deportation or removal based on your immigration status. While being a "permanent resident" sounds permanent, it's important to know that Green Cards do expire. Some Green Cards don't have an expiration date, but most are valid only for ten years, and some conditional status Green Cards only last two years.
If you fail to keep your card up-to-date, you could create problems for yourself when it comes to finding work or traveling abroad and returning to the States. Below you'll find some important information you need to know about this vital area of U.S. immigration law. If you are applying for a Green Card, if your Green Card expired, or if you have other immigration issues, contact Queens Immigration Law, the law office of Gladstein & Messinger P.C., for practical advice and effective legal assistance from a skilled and experienced New York immigration lawyer.
What Is a Green Card?
A green card, formally known as a Permanent Resident Card, grants foreign nationals the right to live and work in the United States permanently. It is a critical document, serving as proof of your lawful status and employment eligibility in the country. However, a green card comes with an expiration date—usually ten years from the issuance date.
The Risks of an Expired Green Card
An expired green card can pose several challenges, particularly if you're in the job market. Most employers require proper work authorization, which entails providing an unexpired green card during the hiring process. Therefore, having an expired green card could significantly hinder your ability to secure new employment. Moreover, an expired green card could also raise questions about your legal status, possibly leading to immigration complications.
How to Prevent Your Green Card from Expiring
Timely Renewal Applications. The most straightforward way to prevent your green card from expiring is to apply for a renewal. You can do this by filing Form I-90, the Application to Replace Permanent Resident Card. This should generally be done six months before the expiration date to allow adequate processing time.
Set Calendar Reminders. It can be easy to forget about the expiration date on your green card, especially if it's years away. Set calendar reminders or utilize apps that notify you when it's time to start the renewal process.
Stay Informed on Policy Changes. Immigration laws and policies are subject to change. Keeping up to date on any modifications can help you better prepare for the renewal process, ensuring that you meet all updated requirements.
What to Do If Your Green Card Has Already Expired
File for Renewal Immediately. If you find that your green card has already expired, act quickly to renew it. While the renewal process usually takes several months, starting immediately minimizes the risks associated with an expired green card.
Seek Legal Counsel. Given the complexities of immigration law, consulting with an immigration attorney can provide you with tailored advice on navigating the renewal process and mitigating potential issues arising from an expired green card.
Avoid International Travel and Legal Complications. Traveling abroad with an expired green card could result in difficulties re-entering the United States. Additionally, avoid situations that could lead to legal trouble, as an expired green card may exacerbate any consequences you face.
Insightful Legal Help With Your Immigration Needs
If you are seeking asylum, protected status, citizenship or permanent residence status for yourself or a loved one, or if you are facing any issues with your immigration status, contact an experienced and qualified Queens immigration lawyer at Gladstein & Messinger by calling 718-793-7800 or toll-free at 800-339-0535.