Federal Court Rules Government Can End Protected Status for 300,000 Immigrants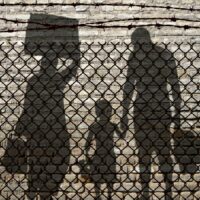 The federal administration under the guidance of President Trump is continuing its perpetual mission of limiting immigration and treating even legal immigrants like second-class individuals. The federal government won an unfortunate victory recently in federal court, as the appellate court ruled that the government was within its rights to end protected status for immigrants from certain countries, subjecting them to potential deportation. Read on to learn about the recent decision and its effects, and call a compassionate New York immigration lawyer for help with deportation defense, green cards, citizenship, visas, or other immigration status issues.
Federal Admin Can Deport Hundreds of Thousands of "Protected Status" Immigrants
The Ninth Circuit Court of Appeals recently delivered a blow to immigration rights activists. The matter concerns some 300,000 immigrants currently benefiting from "temporary protected status" (TPS). TPS is a protected status that allows migrants to live and work legally in the United States if they were forced to flee their homeland due to political conflicts or natural disasters in their home countries.
According to the Trump administration, the status was meant to be restricted to the presence of the emergency conditions that led to the immigrants leaving their homelands. These hundreds of thousands of legal immigrants were "inadvertently" allowed to stay permanently in the United States years after the earthquakes, hurricanes, civil wars, and other conditions that led to their migration ceased to exist. The Trump admin chose to rescind TPS in 2017 and 2018 for immigrants who fled from four countries: El Salvador, Haiti, Nicaragua and Sudan.
The Ninth Circuit agreed that the administration had the authority to unilaterally end TPS for these immigrants. Now, immigrants subject to the administration's move are subject to deportation if they do not voluntarily leave the country. The decision does not immediately end protection for affected immigrants. The administration agreed to preserve protected status until at least March 5, 2021, for people from three of the countries affected by the order, and until November 2021 for people from El Salvador.
Immigrant rights activists and affected immigrants sued to stop the status change and resulting deportation, claiming that the decision was very clearly motivated by animus toward "non-white, non-European immigrants." They also argue that many TPS recipients have been essential workers on the front lines during the coronavirus pandemic. If the president loses the election in November, the next administration can choose to restore the TPS status of these immigrants before it expires.
If you are seeking asylum, protected status, citizenship or permanent residence status for yourself or a loved one, or if you are facing any issues with your immigration status, contact the dedicated and passionate Queens immigration lawyers Gladstein & Messinger at 718-793-7800 or toll-free at 800-339-0535.