How Long Do Deportation Proceedings Take?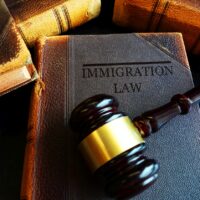 If you or a loved one are under investigation or facing deportation, there are a few steps that will occur before the process is finalized. You will have the chance to challenge your removal in court. Read on to learn about the deportation process. If you have concerns about your citizenship status or if you are facing deportation, call a passionate New York immigration lawyer for immediate, thorough advice and assistance.
The Deportation Process
Deportation proceedings (also called removal proceedings) officially begin when the respondent receives a Notice to Appear (NTA) from immigration authorities. The NTA will lay out the reasons for removal. Prior to receiving an NTA, the respondent may have already been contacted or interviewed by police, federal agents, or Immigration and Customs Enforcement (ICE). They are looking for cause to begin deportation proceedings.
After the respondent receives an NTA, there will be a series of hearings and court appearances. The NTA may set the first hearing date, or the respondent may get a separate hearing notice. The respondent's first appearance may be a bond hearing or a master calendar hearing. For aliens in ICE custody, detained hearings generally take place within 10 to 20 days. For aliens not in custody, it could take months to receive a hearing date after you receive the NTA. If the respondent challenges the deportation, the court will schedule a second removal hearing, also called an individual hearing or a merits hearing. The respondent may request additional time to find an attorney. Here in New York, deportation proceedings vary in length, with some cases taking months to several years, depending on the judge the case is assigned to. Some judges in New York are backlogged three years in scheduling merits hearings.
The complexity of the issues will determine how long the merits process will take. A simple case can be resolved in just a few hours in one appearance, while a complicated immigration case can take up to several months to complete. The court will ultimately make a decision and will either issue their decision in open court or will take some time to issue a written opinion with their findings.
After the decision is made, either the respondent or ICE can challenge the decision. The challenge can take the form of a motion to the immigration court or via an appeal to the Board of Immigration Appeals. The appeals process can take another several months to complete. A knowledgeable New York immigration attorney can help you prepare the strongest defense to removal.
If you are facing citizenship issues including deportation or removal, or if you are seeking citizenship or permanent residence status for yourself or a loved one, contact the zealous and talented Queens immigration lawyers at Gladstein & Messinger at 718-793-7800 or toll-free at 800-339-0535.