What Criminal Offenses Make You Deportable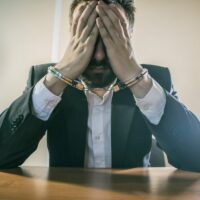 If you are an immigrant living on a visa in the United States, you could be subject to deportation for a variety of reasons. Until you are naturalized as a citizen, a criminal conviction can lead to deportation. Not all crimes carry deportation as a penalty for otherwise legal immigrants, however. Continue reading for an explanation of crimes that can result in deportation, and call a seasoned New York immigration lawyer for help with deportation defense, green card, citizenship, visa, or other immigration status issues.
Who Can Be Deported?
Any immigrant living in the United States, even if they have lawful permanent residence status (a green card), can be deported for violating U.S. immigration laws. Many criminal convictions carry the potential for deportation and denial of any chance to become naturalized as a citizen. Even green-card-carrying immigrants and refugees granted asylum can be deported for the commission of certain criminal offenses. It is vital to understand the immigration consequences for a conviction before considering a plea bargain or other form of agreement.
The Immigration and Nationality Act at I.N.A. § 237 lists the types of crimes that can lead to deportation. The major categories of deportable crimes are as follows: crimes of moral turpitude; aggravated felonies; drug offenses; firearms offenses; and domestic violence crimes.
Crimes of Moral Turpitude
"Crimes of moral turpitude" are not precisely defined, or even well-defined, in the immigration law. They generally refer to crimes of a morally-debased and shocking nature or that involve dishonesty. Crimes involving dishonesty include things like fraud, embezzlement, perjury, and certain theft crimes. Crimes of a "shocking" nature include serious crimes such as murder, rape, arson, burglary, child abuse, and criminal threats.
Aggravated Felonies
Aggravated felonies are specifically identified under federal immigration law. I.N.A. § 101(a)(43) lists aggravated felonies, which are not the same as "aggravated felonies" as defined in criminal law. Many of the aggravated felonies overlap with crimes of moral turpitude. The aggravated felonies list includes serious crimes such as murder, rape, sexual abuse of a minor, drug trafficking, money laundering, trafficking in firearms, bribery, and violent crimes.
Drug Offenses
Under the INA, just about any offense involving controlled substances could lead to deportation. Drug offenses include trafficking, manufacturing, and sale, as well as simple possession. Simple possession of less than 30g of marijuana, however, is not a deportable crime. Drug crime convictions are incredibly common, even among otherwise law-abiding citizens, and unfortunately, government agencies sometimes use that fact to aggressively punish immigrants.
Firearms Offenses
Conviction of any firearms offense (purchasing, selling, trafficking, carrying, etc.) carries the potential for deportation. Immigrants are especially likely to be deported when convicted for federal firearms offenses.
Domestic Violence
Immigrants convicted of a crime involving domestic violence are deportable. Relevant crimes include stalking, child abuse, child neglect, abandonment, and any crime of violence committed against a current or former spouse, co-parent, or cohabiting person.
If you are seeking asylum, protected status, citizenship or permanent residence status for yourself or a loved one, or if you are facing any issues with your immigration status, contact the seasoned and talented Queens immigration lawyers at Gladstein & Messinger at 718-793-7800 or toll-free at 800-339-0535.