DAPA is not dead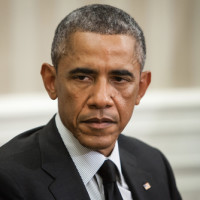 On Tuesday, May 26, 2015 millions of potential applicants were disappointed when the 5th Circuit Court of Appeal refused to lift an injunction preventing the government from starting the Deferred Action for Parental Accountability – DAPA program.
DAPA was to have allowed parents of citizens or permanent residents to obtain deferred action, which means essentially work authorization and freedom from deportation.
However, DAPA is not dead, but will take time to be implemented.   The Court of Appeals for the time being has sided with the States which have argued that the President's immigration program should undergo a notice and comment period before starting.  The President has advised that the Justice Department will not be appealing the 5th Circuit decision to the Supreme Court.  Importantly, the entire case has not been decided.  Oral arguments are scheduled to take place in July, 2015.  We should learn more about the President's plan going forward when those arguments are presented.
The hope that DAPA will one day move forward continues. It is simply going to take extra time.