DACA Program Rescinded by President Trump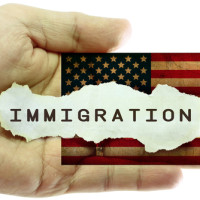 The Attorney General today announced the rescission of the Deferred Action for Childhood Arrival – DACA – program started by President Obama in 2012.   USCIS will not accept any new DACA applications.   Current DACA holders with work permits that will expire within the next six months can file for renewal.
This decision is a terrible blow for DACA work permit holders (Dreamers) that have enjoyed the legal right to work, travel outside the United States and the peace of mind to know they were protected from deportation.
To qualify for DACA an applicant must have been present in the United States and under the age of 31 on June 15, 2012, must have come to the U.S. before 16 years of age, currently enrolled in school or have a high school diploma, GED or military service.   Almost any significant criminal record disqualified an applicant from the program.
The Attorney General's announcement was filled with statements of facts that simply were not based in reality.  Blaming the recent surge of Central American's coming across the southern border is baseless as the be eligible for DACA applicants had to be present in the United States before the program's announcement in 2012.    DACA holders have only helped the economy by increasing the tax base, buying cars and houses.  One report shows that ending DACA will cost the U.S. 105 billion dollars in the long term.  DACA brought people out of the shadows, making our Country safer.
If you are being affected by the ending of DACA please contact the immigration attorneys at Gladstein & Messinger to discuss your options. We can discuss your options moving forward.  Call us at 718-793-7800.