DACA Program Continues Under Trump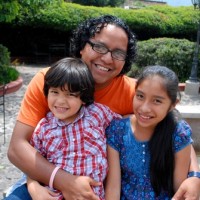 On June 15, 2017 the Department of Homeland Security released a memo that officially removed President Obama's memo creating the DAPA, Deferred Action for Parents, program.  The DAPA program was stalled in Court since the announcement almost two years ago.  DAPA's final demise comes as no surprise.
The positive to take from yesterday's DHS memo is that the DACA, Deferred Action for Childhood Arrivals ("Dream Act"), program remains intact. On the campaign trail then Candidate Trump promised to remove the program when he entered office.  Thankfully he is not keeping that promise and the program remains.
DACA allows undocumented aliens who arrived in the United States before turning 16 years of age, who are attending school, graduated high school (or GED) or served in the military to remain in the United States with permission to work and if eligible, travel outside the U.S. for humanitarian reasons.  DACA protection ends at age 31.  President Obama had sought to extend DACA beyond that age but that was also stalled in the Courts.  Expansion of DACA benefits is unlikely.  Although there have been recent rumors about an amnesty for Dreamers.
Please contact our experience DACA attorneys at 718-793-7800 to discuss if you are eligible for DACA, would like to renew your DACA or want to travel with your DACA.