Congress Discusses Potential Changes to H-1B Visa Program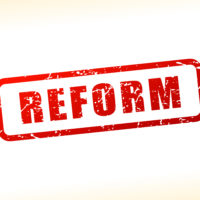 Immigration reform was one of the major issues on which President Trump campaigned, and already, Congress has begun to advance potential changes to the system that could have a major impact on foreign nationals working in the US. Currently, the House Judiciary Committee is considering a bill that would make it harder for US employers to hire foreign workers who would come to the US on an H-1B visa.
Among those aspects of immigration law of particular concern to the president is the H-1B visa program for skilled foreign workers. Trump repeatedly expressed concern that the system had the effect of being unfair to American workers, and has said that he would "end forever the use of the H-1B as a cheap labor program." Additional US lawmakers have stated that the H-1B system is a way of offering jobs to foreign workers at pay rates that equivalently-skilled American workers would not accept, even resulting in occasions where American workers were tasked with training their foreign national replacements after being laid off. In order to address this issue, the "Protect and Grow American Jobs Act" currently under consideration by the Judiciary Committee would raise the minimum annual salary for H-1B recipients from the current amount of $60,000 to $100,000, with periodic adjustments for inflation.
This is one among numerous possible changes to the H-1B system that have surfaced since Trump's election. Insiders report that H-1B reform has been a subject of discussion during meetings between tech industry leaders and Trump administration officials. One senior policy advisor in the Trump administration has suggested that H-1B visas should go to the highest bidder. Stephen Miller recommended that the lottery system for awarding these visas be abandoned entirely, possibly to be replaced by awarding visas for technical workers based on the salary being offered by the particular job opening. Currently, the majority of H-1B visas are being awarded to outsourcing firms, and about 65% of all visa recipients are workers in the tech industry. With the myriad of major changes that could soon occur in the field of immigration, those with an uncertain immigration status are advised to meet with an attorney as soon as possible to determine what steps they should take to preserve their lawful status in the US.
If you are facing an immigration issue in New York or need assistance with an application for a temporary visa, permanent residence, or citizenship, contact the skilled and knowledgeable Queens immigration attorneys at Gladstein & Messinger for a consultation, at 718-793-7800.