Certain Life Events Can Impact Your Visa Application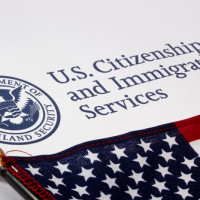 The wait time for permanent residency or citizenship can be long and stressful. If you are filing an application for permanent residency as a spouse of a U.S. citizen or permanent resident, over the course of that time a number of life events can arise that might have a substantial impact on your application. Below are a number of examples of these life events with legal implications, and the possible consequences on your visa application.
Your spouse's status changes from permanent resident to citizen
If you are applying for permanent resident status on the basis of a marriage and your spouse becomes a U.S. citizen, your wait time to advance a green card application will be greatly reduced. If the permanent resident has already filed an F2A application prior to naturalization, that application will become eligible to convert from an F2A application to an application for an immediate relative. An attorney can walk you through the process of altering the form of application being processed on your behalf.
Your petitioning spouse dies
Due to the length of time required to complete an application for permanent residency, illness and old age can take a toll. If your U.S. Citizen spouse dies before your green card application is processed, you should nonetheless be able to continue with your application, regardless of how long you were married to your spouse before they passed. You will still be required to show that the marriage was in good faith, and if you have since remarried, you will not be able to apply under the U.S. citizen widow/widower provision. An attorney can help you to determine whether or not you will need to file a petition to continue your application process, as there are circumstances under which an existing petition is automatically continued after the citizen spouse's death.
You and your petitioning spouse divorce
If you and your petitioning spouse divorce before your permanent residency application has been approved, under most circumstances, you will lose your right to continue your application. An exception exists where you are able to show that your spouse was physically or emotionally abusive, and that abuse caused the end of the marriage.
If you are in need of a skilled and experienced New York immigration attorney, contact Queens immigration law firm Gladstein & Messinger for a consultation on your case, at 718-793-7800.