Can I Return to the US After Being Deported?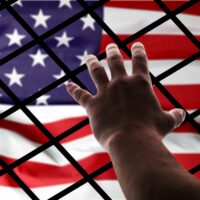 Deportation from the United States is not only disruptive to a person's life and livelihood; it can also carry additional, long-term consequences. If you are deported for one reason or another, does that mean you are permanently banned from the country? Does deportation prevent you from ever obtaining legal status or citizenship? To learn about returning to the US after deportation, read on. Call a knowledgeable New York immigration lawyer for help with deportation defense, green card, citizenship, visa, or other immigration status issues.
Voluntary Departure vs. Removal
At the outset, it's important to identify whether you were actually "deported." The rules for reentry are different depending on whether you were granted voluntary departure or whether instead, an immigration court issued a proper order of removal. If you were granted voluntary departure but failed to leave by the designated date, for example, the grant would automatically convert into an order of removal. Even voluntary departure can still render someone inadmissible for a number of years if a court found that they were in the country unlawfully.
Time Limits for Deportation/Removal Orders
Assuming there is a proper deportation or removal order in your immigration file, you might still be able to reenter the country after a certain number of years. Depending on the circumstances leading to your removal and the discretion of the immigration judge, you can apply to re-enter the country after 5, 10, or 20 years. In brief:
5-year ban. Noncitizens who were summarily removed or deported upon arrival at the U.S. border because they were found inadmissible, or if they were removed immediately after entering the United States, may be subject to a five-year ban on reentry. Noncitizens who fail to show up for their removal hearings are also subject to the five-year ban.
10-year ban. If an immigration judge issued a removal order after a full removal hearing in Immigration Court, the noncitizen may not return for ten years after the removal or departure.
20-year ban. The 20-year ban is reserved for noncitizens who commit certain wrongful acts. Noncitizens who are deported after conviction of an aggravated felony, who have received more than one removal order, who entered the U.S. without permission after having been removed, or who illegally reenter the country after having previously been located in the country for more than a year unlawfully are all subject to the 20-year ban and may even face a permanent ban on entry (absent special consent).
Early Re-Entry
Under limited circumstances, a noncitizen may be able to re-enter the country before their allotted time restriction has concluded. The noncitizen will need a standard legal pathway for entering the country–for example, sponsorship by an employer or family member, or a student visa. Before applying for the visa or green card, the noncitizen will first need to apply for a waiver that essentially "forgives" the previous removal order. The waiver grants the noncitizen permission to reenter the U.S. with their new green card or visa.
Certain minimum time limits may still apply. If the noncitizen was subject to a 20-year ban, they cannot apply for re-entry for at least 10 years.
If you are seeking reentry, asylum, protected status, citizenship or permanent residence status for yourself or a loved one, or if you are facing any issues with your immigration status, contact the dedicated and passionate Queens immigration lawyers Gladstein & Messinger at 718-793-7800 or toll-free at 800-339-0535.