Biden Administration Allows Fast-Tracked Work Permits for Additional Fee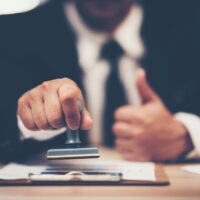 Obtaining any sort of immigration relief can take weeks, months, or even years. Many non-citizens are left in a state of limbo, either waiting to enter the country or continuing to work inside the U.S. while awaiting a final decision that can be the difference between long-term residence in the country or imminent deportation. U.S. Citizenship and Immigration Services (USCIS) is notoriously backlogged with immigration claims at all times, and the COVID-19 pandemic has only made matters worse. Thankfully, there is a bit of a silver lining.
The current federal administration, led by President Joe Biden, has taken steps to make the immigration landscape friendlier to non-citizens. A recent rule allows for certain applicants to obtain expedited service in exchange for an additional fee. Continue reading to learn about the expedited work permit rule, and call a seasoned New York immigration lawyer for help with deportation defense, green card, citizenship, visa, or other immigration status issues.
USCIS Expands Access to "Premium Processing" for Work Permits
On March 29, the USCIS released a final rule that expands a program allowing certain applicants for immigration benefits to receive expedited processing. The new rule is part of a series of USCIS overhauls aimed at reducing the agency's immigration backlog.
The new rule expands "premium processing" service to applications for Employment Authorization Documents (EADs) which permit recipients to work in the U.S. while they await a final decision regarding asylum or other legal status. Currently, premium processing is available only to petitioners filing form I-129, a Petition for a Nonimmigrant Worker, and to certain other employment-based immigrant visa petitioners. The new rule expands the categories of forms eligible for premium processing to include, for example, applicants for extension or change of nonimmigrant status and applications for employment authorization. USCIS will phase in new forms to include in the premium processing program over time.
Premium processing is not available for free; individuals seeking expedited review will need to pay between $1,500 and $2,500 in additional fees, depending upon the nature of the permit or adjustment in legal status sought. Premium processing will guarantee that an application will be considered within 30 days. USCIS has stated the expansion of premium processing will not negatively impact applicants who do not pay the premium fee.
USCIS Aims to Reduce Backlog, Provide Relief for Work Permit Applicants
USCIS announced several more measures intended to reduce its backlog and improve efficiency. The agency established new internal cycle time goals, which set the agency's goals for internal metrics regarding processing times. Among other things, the new cycle announcement reflects a two-week processing time goal for I-129 premium and I-140 premium applications, and two months for I-129 non-premium applications. N-400 applications for naturalization and N-600 applications for citizenship now have a processing goal of six months. The agency will receive additional staffing and improved technology in order to facilitate achieving the streamlined time cycle goals.
Additionally, USCIS announced a plan to improve access to Employment Authorization Documents. The aim of the new rule and other recent rules concerning employment authorization is to ensure individuals will not lose their authorization status while their applications are still pending.
If you are seeking a work permit, asylum, protected status, citizenship or permanent residence status for yourself or a loved one, or if you are facing any issues with your immigration status, contact the professional and effective Queens immigration lawyers at Gladstein & Messinger at 718-793-7800 or toll-free at 800-339-0535.