How to Become a Permanent Resident through Asylee Status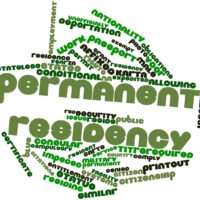 The current federal administration is making it more difficult to secure asylee status, severely limiting the types of claims and countries of origin that are eligible for asylum.  However, if you already have asylee status, or if you manage to secure asylum now or in the near future, there is a pathway to obtaining permanent residence.  Below, we discuss the process for obtaining residence once you have asylum.  Reach out to a dedicated New York immigration lawyer for help with applying for asylum or adjusting your residency status. 
Lawful Permanent Residence Status
If you are legally present in the U.S. based on a grant of asylum, there is a pathway to securing lawful permanent residence status (LPR).  While you can obtain a work permit and some government benefits as an asylee, it is in your best interest to apply for a green card and seek LPR.    
LPR is available for people who have been granted asylee status and have been living in the country for at least a year since the grant of asylum.  At that point, you are eligible to apply for a green card.  If you were the primary applicant and you have children and/or a spouse who obtained a derivative grant of asylum through you, your family can also apply for their green cards either with you or even before you apply for yourself.  Their status is no longer dependent on your own.
Application Procedure
There are instructions for applying for a green card and LPR status as an asylee at the United States Citizenship and Immigration Services(USCIS) website.  This complicated process involves preparing and submitting a number of forms and documents, and the assistance of an experienced immigration attorney is highly recommended for a successful application.
Certain applicants may have to apply with even more documents depending on their circumstances.  For example, if you have been convicted of certain crimes or if you were forced to make certain misrepresentations in your initial visa application in order to avoid persecution, you must apply for a "waiver of inadmissibility" to explain why these factors should not prohibit your LPR status.  Certain convictions or actions may bar you from LPR status and may even cause a revocation of your asylee status.  Your immigration attorney can help you identify and prepare any additional documents you must submit to present the strongest case. Your lawyer can also help you avoid any adverse consequences.  Keep copies of everything you file and send any hard-copy documents via certified mail in order to keep receipts of your submissions.
Notably, having asylee status exempts you from certain factors that may hold back other green card applicants.  You may be able to explain away certain misrepresentations in your visa application, as discussed above, and you do not have to demonstrate that you are "likely to become a public charge."
Contact Our Queens Green Card Attorneys
For an initial consultation with an asylum attorney or for help seeking permanent residency or citizenship, contact us online or call us at 718-793-7800.